B12-Vitamin.com
B12-Vitamin.com is an online publication founded by Dr Schweikart in 2012. It is an independent, journalistic and non-commercial website, aiming to promote knowledge and education in the areas of holistic health, nutrition and medicine. 
At the end of 2017, the site was handed over to the Association for the Promotion of Holistic Health (Verein zur Förderung ganzheitlicher Gesundheit) based in Switzerland, which continues to operate and expand the publication. The association works according to its statute as a purely non-profit organisation.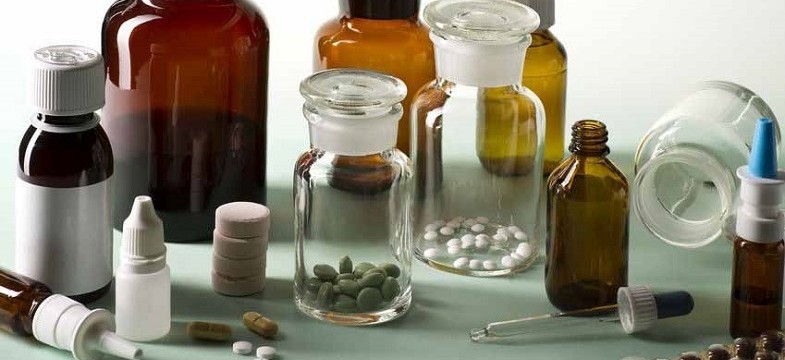 Vitamin B12
Vitamin B12 is one of the most important vitamins for our health. It is needed for many central biological functions and processes. Deficiency can have devastating consequences. 
The significance of vitamin B12 for our physical and psychological health remains underestimated, as does its enormous therapeutic potential. Today, more and more people are vegetarian or vegan for ethical or ecological reasons – yet such diets do not contain an optimal B12 supply. For this reason in particular, reliable information on this topic is more important than ever.
The aim of this website is to provide comprehensive information on the topic of vitamin B12 and its preventive and therapeutic effects. It is intended for all people interested in actively improving and maintaining their health, as well as for medical practitioners who want to learn more about holistic health approaches.
To this end, we systematically evaluate international scientific studies on the topic of vitamin B12 and present the key findings in an understandable and well-structured format. What is more, we maintain a lively exchange with doctors, therapist and practitioners of alternative medicine – incorporating some of their latest practice-based research. Testimonials from our readers sometimes also enter into our articles. 
In addition, we offer consumers tips and product overviews, to help our readers select the right vitamin B12 supplements for their needs. 
About the Author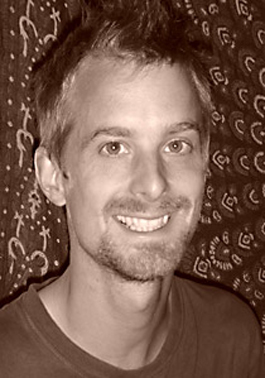 David Rotter
Born in 1981, with 2 children, living in Wendland and Berlin, Germany. 
Interests: functional medicine, nutritional medicine, philosophy, yoga, meditation, systems thinking
since 2015: research manager and ghostwriter for international health blogs
since 2013: executive editor at Dr Schweikart publisher, Berlin
2009 – 2013: executive editor at One World online publisher, Berlin
2007 – 2009: news editor at Artist Team, Hamburg
2005 – 2007: editor and PR manager at voll:kontakt, Hamburg
Contact
You can contact our team via email at info∂vitaminb12.de
We look forward to your feedback, questions and proposals, and are always open to suggestions for improvement.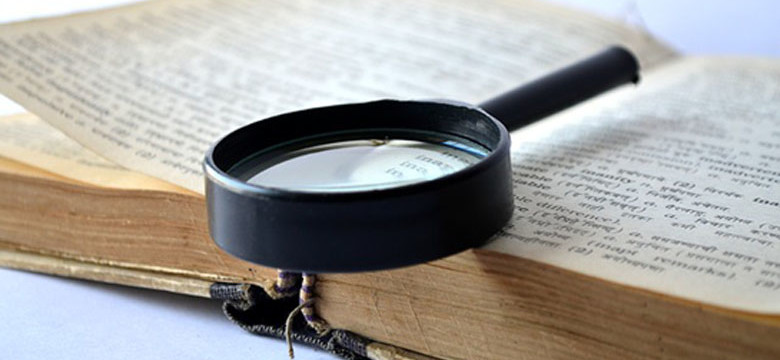 Dr Schweikart: Specialist Publisher for Health & Nutrition
Dr Schweikart publishes well-researched scientific and experience-based articles on the topic of health and nutrition. Our goal is to promote and disseminate holistic and integrative perspectives on health. Our focus is on communicating information across a wide range of issues that significantly affect our health. These include: 
Diet and nutritional medicine
Herbal medicine 
Movement, sport & fitness
Detoxification & treating toxicity 
Maintaining good mental health 
Meditation, yoga, Ayurveda, tradition Chinese medicine (TCM) 
We believe passionately that such topics must be open and accessible to the public and that everyone should have the possibility to access detailed information. Through our publications, we want to help make the latest and most relevant research and therapeutic practices internationally known. 
Our website is aimed at both those actively seeking to improve and maintain their own good health, as well as practitioners who wish to learn more about holistic health approaches. 
The executive editor is David Rotter, freelance journalist and copywriter. The official publisher is Dr Jörg Schweikart. 
The Activity of Dr Schweikart
The Dr Schweikart publishing company is dedicated to the international dissemination of holistic health approaches. For this reason, the following activities are underway or in the pipeline:
A network of well-founded online publications concerning various health topics
Book publications on specific health topics
Development of online seminars and courses
Writing of specialised articles for various media 
Creation of informative short videos for social media platforms such as Facebook and YouTube
Development of a detailed and searchable database of therapists and practitioners
Knowledge network and patient information on alternative healing methods 
The History of Dr Schweikart
The publisher was founded in 2011 by Dr Jörg Schweikeart (Dr rer. pol.). Schweikart holds a Ph.D. in economics and has many years of experience in the publishing business. 
A personal upheaval and prolonged illness led to an intensive exploration of the topics of healing and health, training as a nutritionist and practitioner of alternative medicine, and finally to the establishment of his own publisher – combining both his professional and personal experience.  
Association for the Promotion of Holistic Health
After seven years of intensive publishing working, Schweikart transitioned in his career, becoming the CEO of a renowned high-quality tea and supplement supplier. At this point, he handed his publisher over to the Association for the Promotion of Holistic Health (Verein zur Förderung ganzheitlicher Gesundheit), a non-profit organisation based in Switzerland, which today upholds the online publishing activity on a charitable basis. 
The association, together with the input of Rotter and Schweikart, continues to pursue the exact same aims as before: offering a firm and reliable home for public guidance on key health topics and securing the preservation and further development of this vital knowledge. 
Our Authors
When selecting and creating our content, we cooperate with experts from a range of disciplines (e.g. journalists, specialist authors, doctors, alternative medicine practitioners, yoga instructors).
David Rotter
Executive editor, freelance copywriter and editor, many years of experience in various journalistic fields, including as chief editor of major online magazines 
Dr Jörg Schweikart
Publisher, doctorate degree in economics, vast experience in the publishing industry, tea lover, trained nutritionist and alternative medicine practitioner
Gwendolin Kirchoff
Author, masters degree in philosophy, certified Kundalini yoga instructor and alternative medicine practitioner
Dr Anja Carina Schabel (Dr med. dent.)
Author, doctorate degree in dentistry, specialising in preventative dentistry
Dr Elio Adler MSc.
Author, doctorate degree in dentistry with a focus on: implantology, aesthetic dentistry, snore and sleep apnea dentistry, naturopathic dentistry and metal-free restorations 
Sandra Lindenau (HP)
Autor, diploma in engineering in the field of landscape planning, non-medical practitioner of psychotherapy 
Dr Birgit Schiel
Autor, doctorate degree in health sciences, training in orthomolecular medicine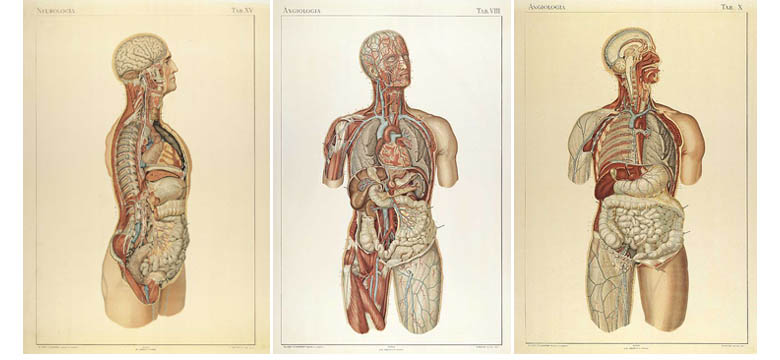 Our Understanding of Health
Underlying Dr Schweikart as a publisher is a holistic approach to health and wellbeing that posits the human being as a unity of mind, body and soul. With this understanding, sustainable health and healing becomes possible only through the harmonious interplay of these three elements. For this reason, our work is based on knowledge from the following three major areas:
Scientific research and traditional medicine 
Alternative and natural medicine 
Mental health and spiritual wellbeing
In the following, we will briefly outline what we mean by the term 'holistic health'. 
A New Worldview – A New Medicine
In recent years, Western understandings of health have begun to shift; knowledge which thus far received relatively little recognition is now gaining public attention. These changing perspectives are the results of cutting-edge research and complex scientific studies, yet at the same time bring us back to many ancient, tried and tested insights.
The world of medicine is undergoing a similar development, as we can observe with the increasingly popular field of ecology. From a reductionist, mechanistic view of the world – which attempts to grasp nature and its organisms with a detached, linear logic – there has been a turn towards a more holistic understanding, which recognises how strongly all aspects of nature (including our bodies) are interconnected.
It is becoming clearer and clearer that only through a holistic approach can we truly understand and maintain health; the isolated treatment of individual aspects too often falls short and can even be counterproductive. Undeniably we can see these striking interconnections in the discoveries of numerous biochemical reaction pathways, important chemical messenger and complex regulatory mechanisms.
The Need for a Rethink 
New research clearly shows the limits of conventional treatment methods that focus only on individual symptoms. Inevitably, such methods often have knock-on effects for the entire system. 
Consequently, a rethink is becoming evermore urgent. Especially as there has been a worldwide rise in the so-called "diseases of modern life". To an alarming extent people are suffering from health damage as a result of toxic pollution, as well as from various other mental and physical disorders such as stress, depression and burn-out. 
It is our belief that only through a holistic approach to health can we find solutions to these global problems. 
Holistic Health – Understanding Connections
The fundamental understanding in holistic health is that humans and their environment are whole, and that all individual aspects influence each other. This view is increasingly confirmed by new research that can quantify and biochemically explain such interdependencies. 
There are four major areas, which influence our overall health balance (homeostasis): 
Psychology & Mental Wellbeing 
Recent research has outlined how large the psychosomatic and emotional aspects of many diseases are. Stress in particular is becoming one of the most significant causes of illness. 
The measurable connections between body and mind make it increasingly clear that a holistic approach to treatment must also take an individual's psychological condition into consideration. 
A balanced mind and the successful management of stress are therefore essential factors in the maintenance of good health. 
Diet
"Food is medicine" is one of the oldest pieces of medical wisdom. Nutrition has an undeniably powerful influence on health. To this end, new treatment practices such as micronutrient therapy (orthomolecular medicine), as well as various other nutritional approaches and fasting, show impressive results. 
A healthy diet is the foundation of good health; nutrients are effective therapeutic agents. 
Exercise
In the last few years, the field of sport and exercise has made some incredible findings. That movement, exercise, sport and yoga help to maintain good health was always clear. However, just how influential the effects of movement are chemically-speaking on the metabolism, hormone balance and immune system, was a great surprise. 
Exercise effects all health factors to a major extent and is indispensable to maintaining good health. 
Environment
There is a monumental relationship between living environment and health, which has often been neglected. Pollution and toxins in air, food and building materials can have a devastating impact on health. 
Natural processes of avoiding and eliminating these challenges are evermore vital in the treatment of many diseases. Only in a healthy living environment can good health be sustained. 
Through all of our publications and activities we aim to underline the crucial interconnections between these four areas, in order to present effective treatment and prevention approaches. 
---
Purpose of Content 
The contents of this website are for informative purposes only, intended to reflect the results of current scientific studies and the professional opinions of our experts and authors. In no case should the information provided here replace the advice and treatment of doctors or alternative health practitioners. To diagnose, cure or soothe any diseases, ailments or injuries – and for recommendations on medicines, treatments, diet and lifestyle – we strongly advise you to consult your doctor, pharmacist or alternative health practitioner.